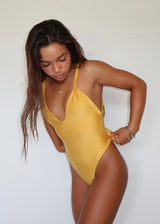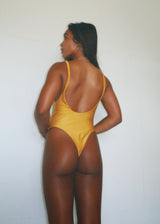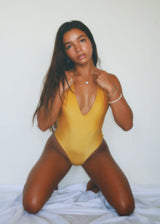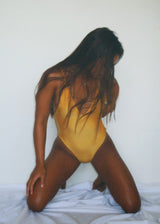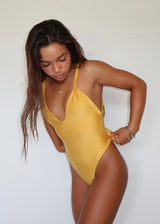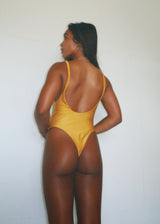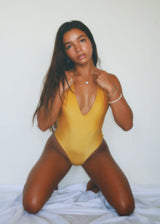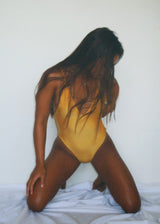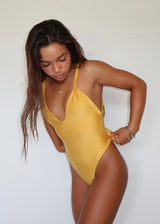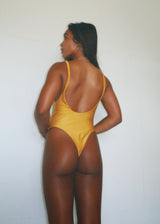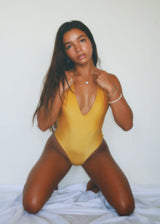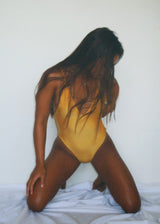 Mango Shimmer One Piece
An Elevated One Piece
This stunning one-piece combines the vibrant hue of a golden mango with a mesmerizing shimmering effect, creating a swimsuit that exudes confidence, style, and a touch of tropical allure. It features two gold rings that slide up and down the strap, and a plunging back and neckline. It's a perfect choice for those seeking a sophisticated and unique swimwear option that effortlessly combines style and comfort.
 Fits true to size
**Be careful of oil, it will stain this fabric 

DETAILS
♥ Style  One piece  

♥ Fabric  Shimmer
♥ Feel  High quality, soft & thicker
♥ Color Mango
RETURNS
We accept unworn returns within 30 days of purchase for store credit or exchanges. Please read our return policy. 
Size
XSmall
Small
Medium
Large
Tell more about your product, care instructions, country of origin, manufacturer information, matching colors and accessories.