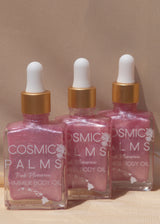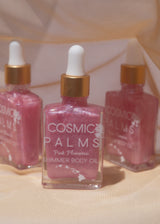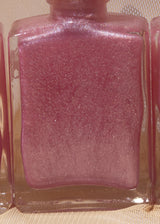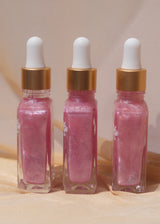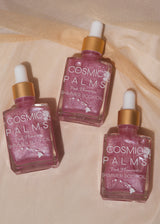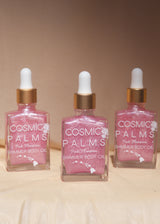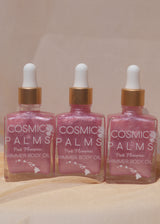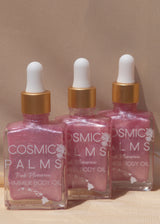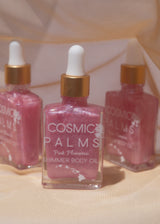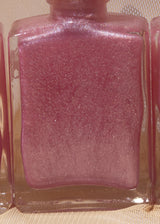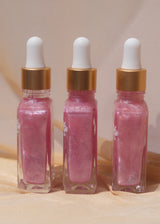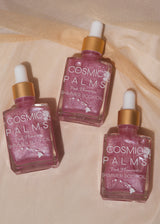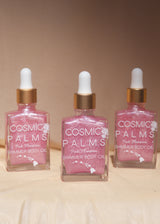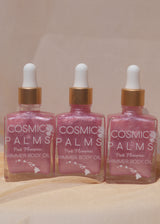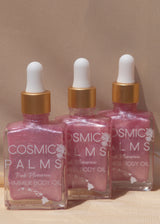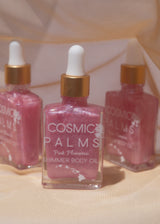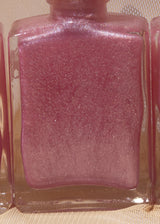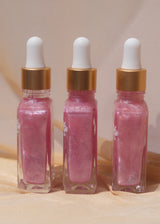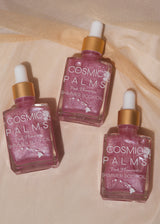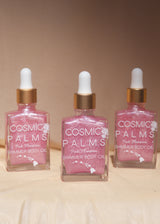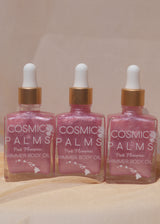 Pink Plumeria Shimmer Body Oil
Pink summer dreams
Our showstopper and all-time bestseller! Immerse yourself in the captivating tropical floral scent, inspired by the enchanting gardenia flower. Enhanced with a mesmerizing multicolor pink diamond shimmer, this is sure to catch everyone's attention. Get ready to turn heads and make a statement with this irresistible blend of beauty and allure.
Benefits

+Noncomedogenic
+Naturally scented, natural ingredients, organic
+Nourishing vitamins A & E, antioxidants
+Provides a protective barrier on the skin
+Maintain skin's softness and radiance

Details

+Look: Pink diamond shimmer
+Scent: Floral gardenia
+Size: 2 oz glass bottle & dropper
+Target: Dull and dry skin
+Use: Multipurpose: tanning and everyday shimmer oil
Ingredients 
NATURAL~VEGAN~ORGANIC
Ingredients: Organic cold pressed apricot oil, argan oil, jojoba oil, gardenia essential oil, fine ground silicate minerals. (Environmentally friendly shimmer)
*This product has not been evaluated by the Food and Drug Administration. This product is not intended to diagnose, treat, cure, or prevent any disease
Returns

We do not accept returns on beauty products due to health & safety. Please visit our return policy for more information.
Tell more about your product, care instructions, country of origin, manufacturer information, matching colors and accessories.